ANTENNE IN QUARANTENA
Aprile 2020
Questa quarantena ci ha costretti a casa, niente golf. Fortunatamente Pasquale I2IRH mi ha concesso in uso gratuito, a suo tempo, la sua antenna verticale per i quaranta metri. L'idea era quella di replicarla per chi ne volesse una copia. Piero I2RTF doveva procurarci i pezzi di alluminio necessari, poi è successo quel che è successo. L'antenna è lunga tre metri e mezzo. Il vantaggio è quello che si monta in due minuti e sta nel bagagliaio dell'auto, caratteristica di tutte le antenne progettate da Pasquale I2IRH. Ricordate la parabola di due metri e mezzo di diametro, anche quella trasportabile in auto?
This quarantine forced us home, no golf. Fortunately Pasquale I2IRH gave me his home made vertical antenna for forty meters free of charge. The idea was to replicate it for those who want a copy. Piero I2RTF had to get us the necessary aluminum pieces, then what happened. The antenna is three and half meters long. The advantage is that it can be mounted in two minutes and you can keep it easy in the trunk of the car, characteristic of all the antennas designed by Pasquale I2IRH. Remember the parable of two meters diameter, even the one transportable by car?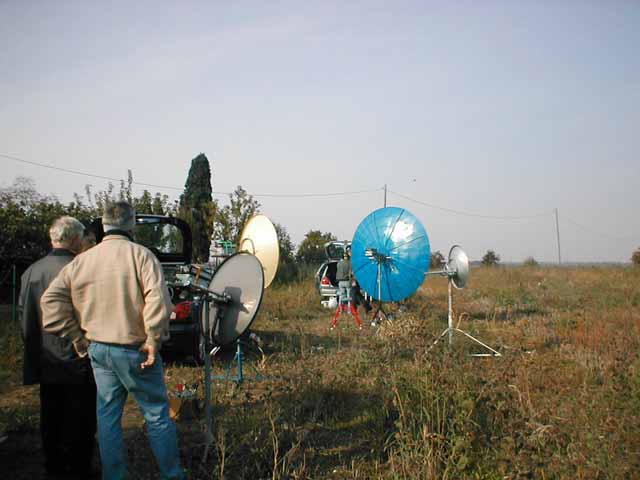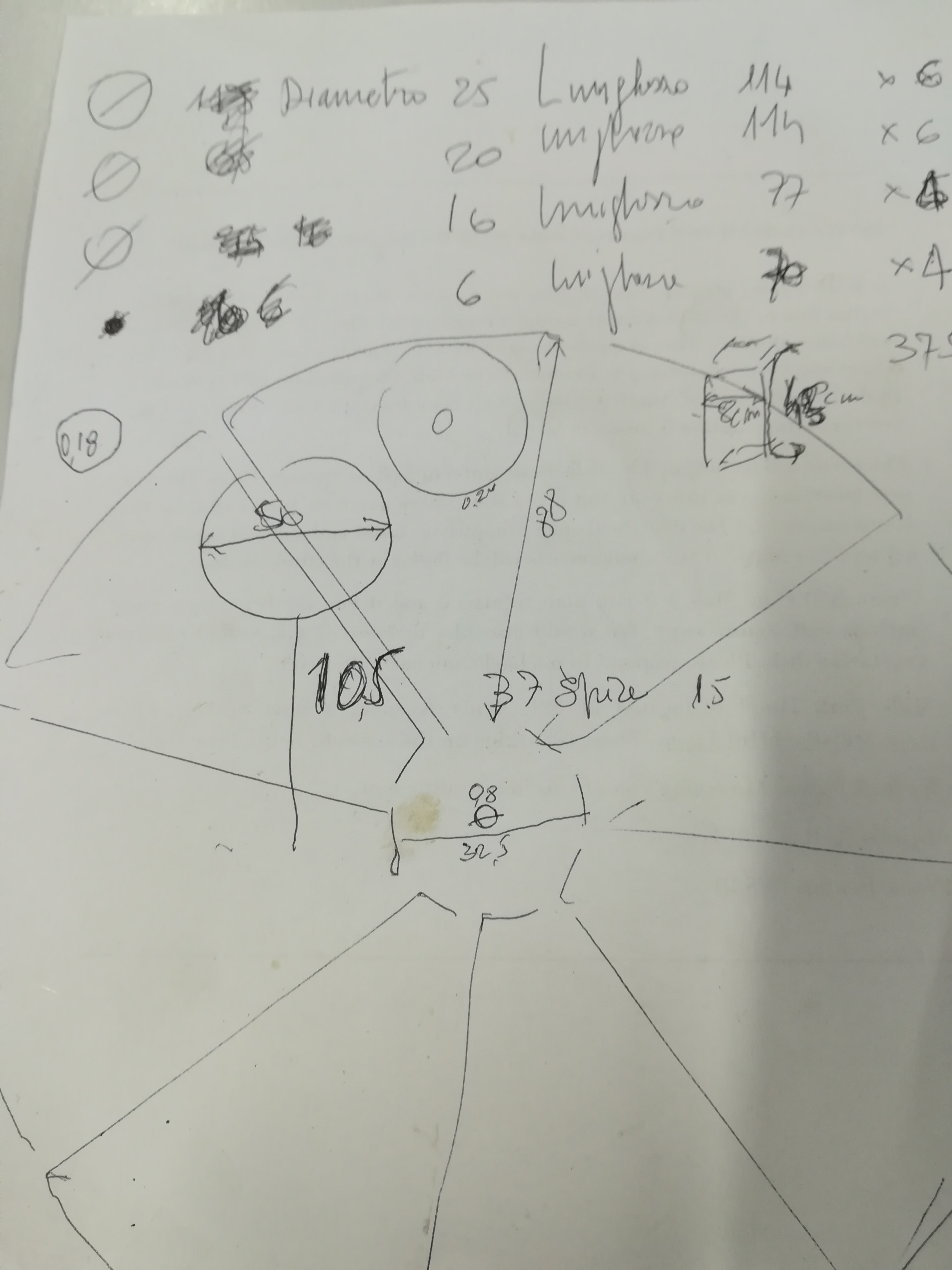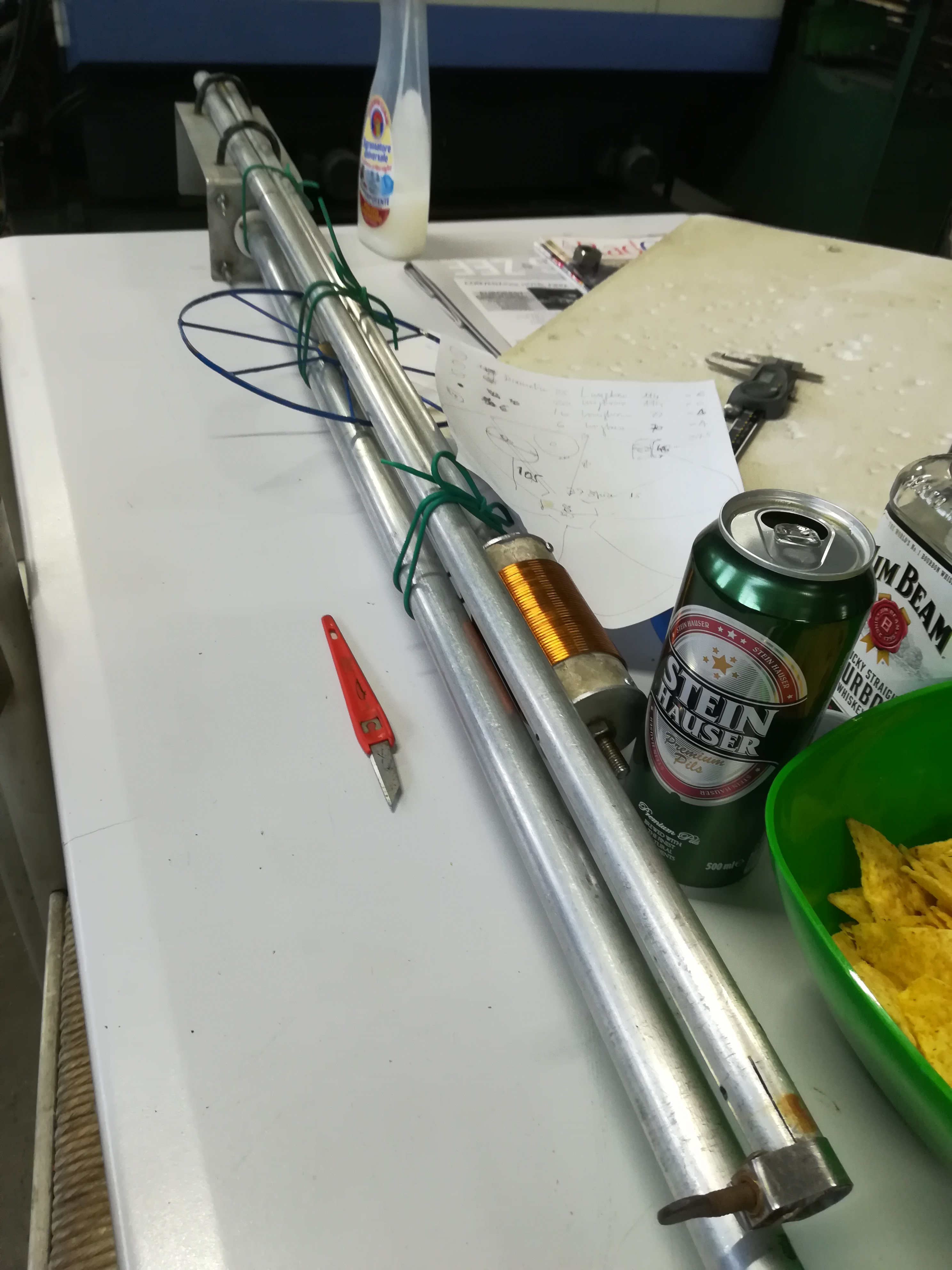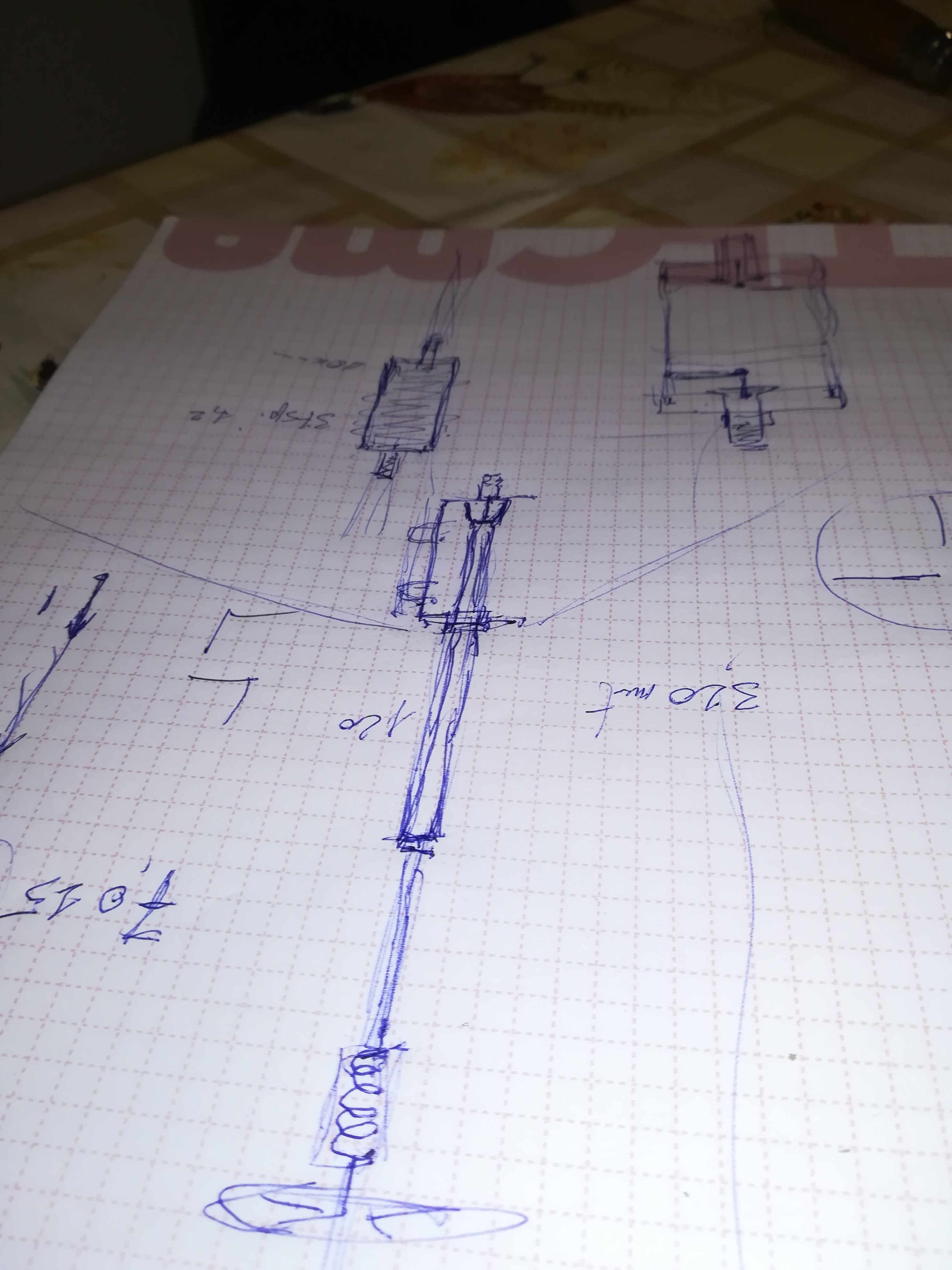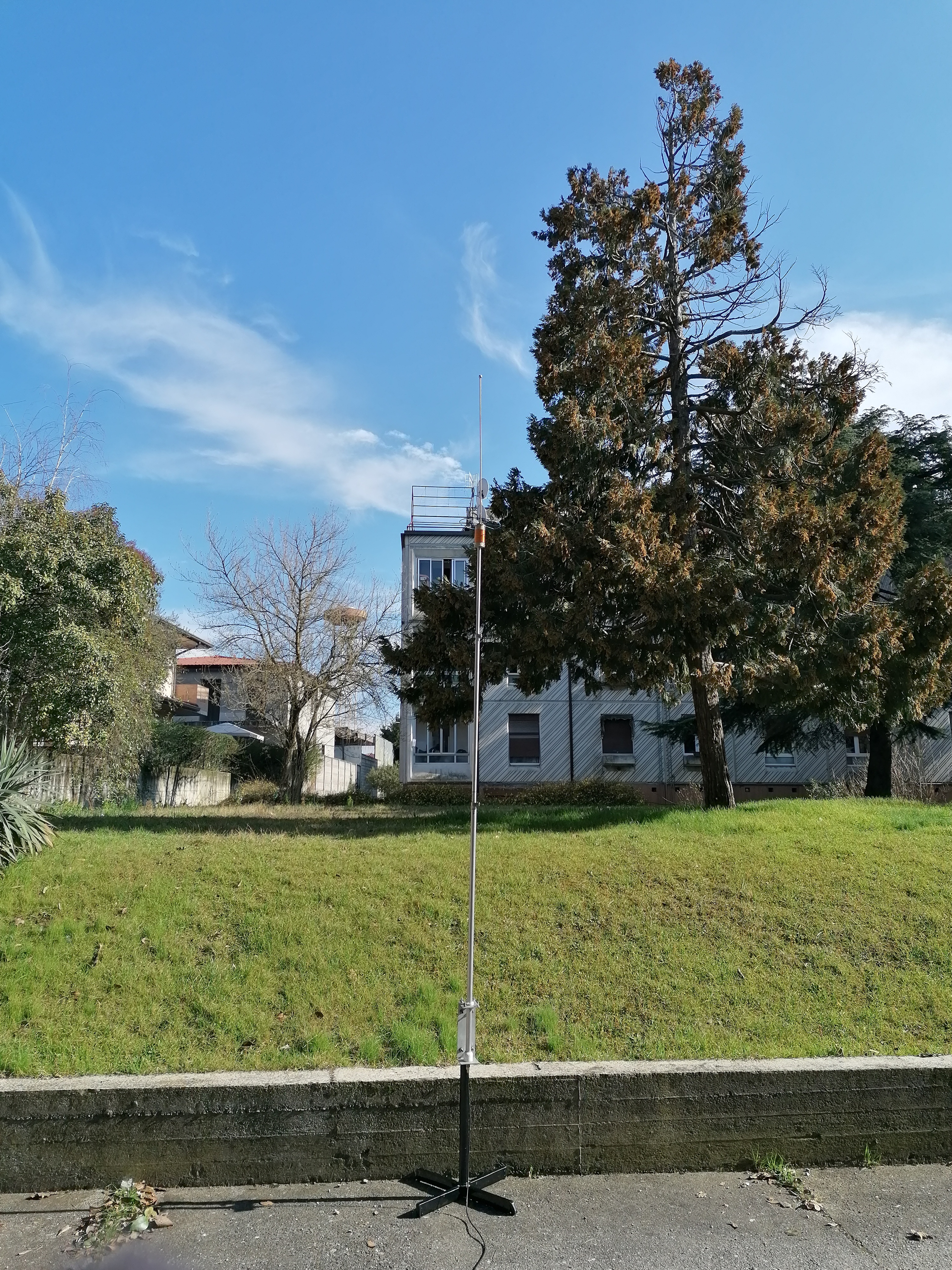 L'albero dietro alla verticale è dove appoggio la canna da pesca con su l'end-fed. The tree behind the vertical is where I place the fishing rod with the end-fed on it.
Ecco alcuni collegamenti fatti con quest'antenna: Here are some QSO made with this antenna: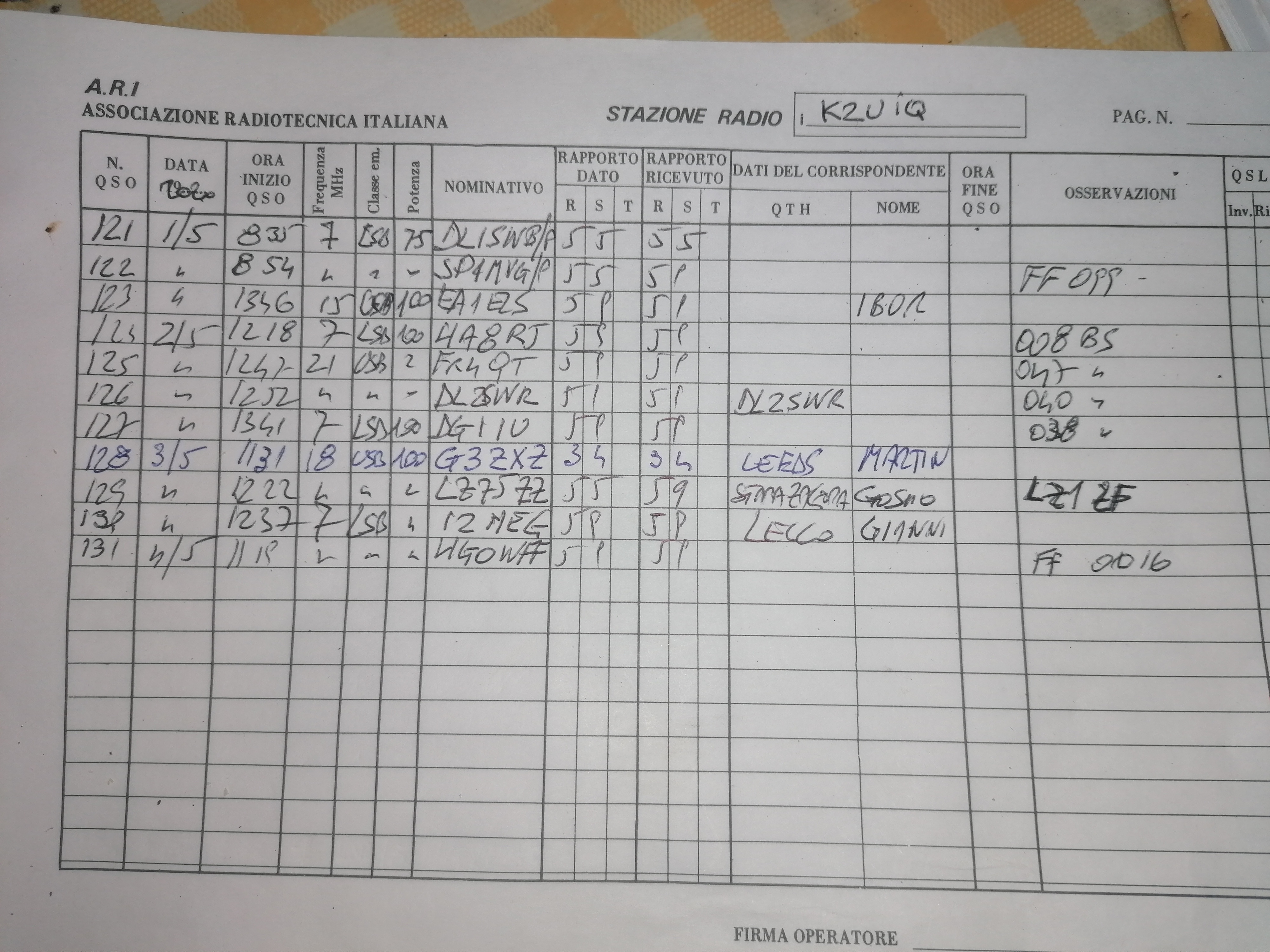 Ho a disposizione un Ft1000MP e ho voluto sperimentare l'antenna su altre frequenze, oltre ai 7 MHz per cui è stata progettata. In 28MHz l'antenna risuona con un R.O.S. di 1.2 e non necessita di accordatore. Anche in 21Mhz funziona con un R.O.S. di 1.3, tant'è che, grazie ad una apertura di propagazione, sono riuscito a collegare il Sudafrica. Anche in 18 MHz pare funzioni, tutti i giorni sento un israeliano a 18159,50, 4X4FR. L'Israeliano trasmette con il solo dipolo radiatore di una antenna dinamica, acquistata in Italia, installata sul balcone. Il R.O.S. su questa banda è di 1.4. Ho anche una antenna end-fed che mi ha portato dall'America Piero I2RTF. Peccato che sia solo per il QRP, non accetta più di 10 watt. E' lunga dodici metri circa e la installo su una canna da pesca appoggiata ad un albero di fronte al garage. Il balun 1:49 arriva fino alla bascula del garage e il cavo è collegato ad un accordatore MFJ che accetta due antenne. Quest'ultima non ha bisogno di accordatore e funziona sui 7, 14 e 28 MHz senza onde stazionarie (non ho provato i 20 metri perché la radio non funziona su quella banda). E'chiaro che un antenna di dodici metri contro una di tre metri e mezzo ha un raggio di cattura più ampio. Resta il fatto che l'end-fed è direttiva. Esempio è il collegamento con una stazione che non riuscivo a collegare con l'end-fed, era una delle tante stazioni che fanno attivazioni per i diplomi più disparati. Il segnale era basso. La bassa potenza che dovevo usare per l'end-fed QRP non era sufficiente per farmi sentire. Passando alla verticale il segnale in ricezione era il medesimo, normalmente con l'end-fed ho un paio di punti in più di segnale, però portando la potenza a cento watt, sono riuscito a fare il collegamento. Durante questa quarantena, dopo pranzo scendo in garage e installo l'antenna e nel frattempo mi fumo il sigaro. Ieri ad esempio in 15 MHz, ho sentito la chiamata in CW di I2NKR e da buon zappatore l'ho collegato.
I have an Yeasu Ft1000MP available and I wanted to test the antenna on other frequencies, in addition to the 7 MHz for which it was designed. In 28MHz the antenna resonates with an R.O.S. of 1.2 and does not require a tuner. Also in 21Mhz it works with an R.O.S. 1.3, so much, thanks to an opening of propagation, I managed a contact with South Africa. Even in 18 MHz it seems to work, every day I hear an Israeli at 18159.50, 4X4FR. The Israeli transmits with the only dipole radiator of a dynamic antenna, purchased in Italy, installed on the balcony. The R.O.S. on this band is 1.4. I also have an end-fed antenna that brought me from America Piero I2RTF. Too bad it's only for QRP, it doesn't accept more than 10 watts. It is about twelve meters long and I install it on a fishing rod resting on a tree in front of the garage. The 1:49 balun reaches the garage door and the cable is connected to an MFJ tuner that accepts two antennas. The end-fed does not need a tuner and works on 7, 14 and 28 MHz without standing waves (I have not tried the 20 meters because the radio does not work on that band, is ko in that band). It is clear that a twelve meter long antenna against a three and half meter antenna has a wider capture range. The fact remains that end-fed is directive. Example is the connection with a station that I could not connect with the end-fed, it was one of the many stations that make activations for the most varied diplomas. The signal was low. The low power I had to use for the QRP end-fed wasn't enough to make the QSO. Turning to vertical, the reception signal was the same, normally with the end-fed I have a couple of points more signal, but by bringing the power to one hundred watts, I managed the QSO. During this quarantine, after lunch I go down to the garage and install the antennas and in the meantime I smoke my cigar. Yesterday, for example, in 15 MHz, I heard my friend Beppe I2NKR calling in CW and as a good digger I connected it.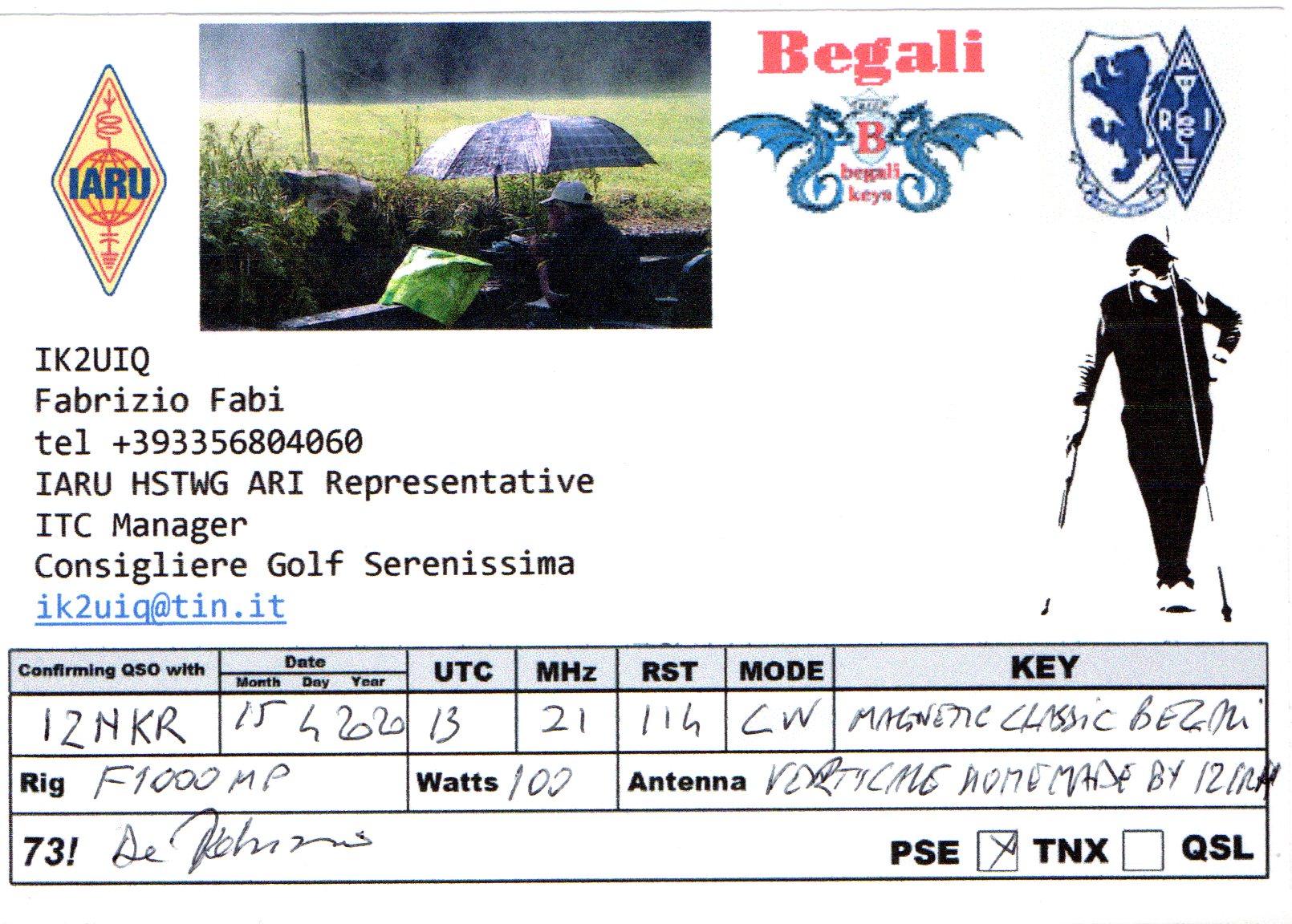 Quando vado in radio cerco sempre di capire. A Firenze avevo sul tetto i classici dipoli. Avevo un Kenwood TS820 che mi ha consentito un sacco di collegamenti. Era intorno al 1990 e la propagazione era molto buona. Collegavo stazioni anche con segnale zero, se le sentivo il collegamento era assicurato.
When I go on the radio I always try to understand. In Florence I had the classic dipoles on the roof. I had a Kenwood TS820 which allowed me a lot of QSO. It was around 1990 and the propagation was very good. I also connected stations with zero signal, if I heard them the connection was assured.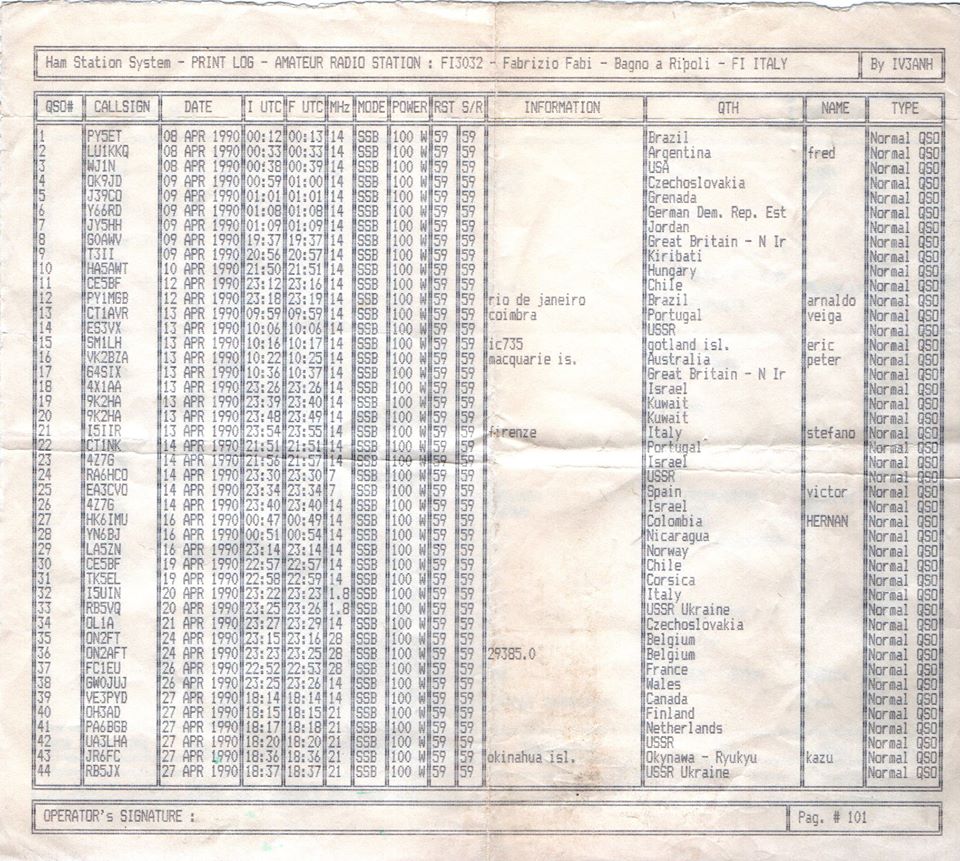 Non so se è effetto del lockdown o l'antenna è sorda, ma su tutte le bande non ho rumore. Anche oggi ho collegato un polacco, stazione speciale, che arrivava con un segnale di cinque in quaranta metri che mi ha dato un rapporto di cinque nove reale (smeter compiacente, per me). Bisogna avere la fortuna di arrivare per primi, il collegamento è assicurato. L'ho sperimentato anche con una cubica in venti metri, ricordo alcuni anni fa, che mi consentì di collegare mezza Asia, spazzolando qua e la.
I don't know if it's a lockdown effect or the antenna is deaf, but on all bands I have no noise. Also today I connected a Polish, special station, which arrived with a signal of five in forty meters which gave me a real five nine ratio (compliant smeter, for me). You must be lucky enough to arrive first, the connection is assured. I also experimented with a cubic in twenty meters, I remember a few years ago, which allowed me to connect half Asia, brushing here and there.
<![if !vml]>

<![endif]>
73 de ik2uiq
IARU HSTWG ARI Representative